Anilox Spray Cleaner | Chemical Spray Cleaning for anilox
Anilox Spray Cleaner | Fast automated Anilox Washing, Rinsing & Drying
The new Anilox Spray Cleaner is an automatic equipment designed to clean anilox sleeves or rollers used with UV, solvent or water based inks.
The cleaning process contains three steps:
spray of the anilox with the heated Recyl cleaning product (50°C),
high pressure water rinse (80 to 100 bar),
compressed air drying (5 bar).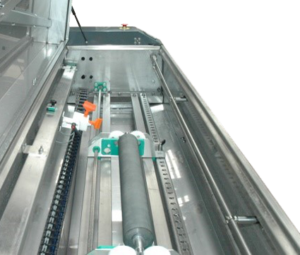 The anilox is then immediately ready for storage or reuse for another print run.
The Anilox Spray Cleaner range comes into 4 models for maximum anilox washable lengths of 100, 180, 250 and 300 cm, so it is adapted to the various needs of printers in the mid and wide-web markets.
The Anilox Spray Cleaner range is used with our Recyl W200 product, which is suitable for all types of ink and is appropriate for ceramic anilox rollers or chromed cylinders.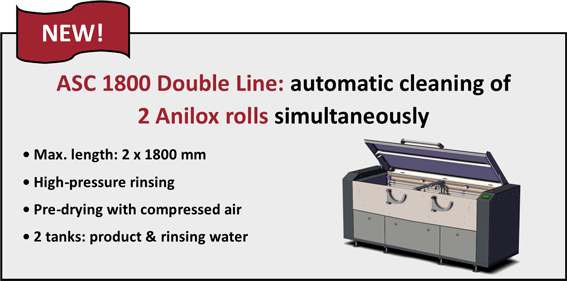 For more information, please contact our commercial team.
Request for quotation