Recyl in Poland
Recyl in Poland

Recyl recently installed two of its largest flexographic equipment cleaning machines at Masterpress in Poland, a leading printer specializing in high-quality shrink sleeves and self-adhesive labels.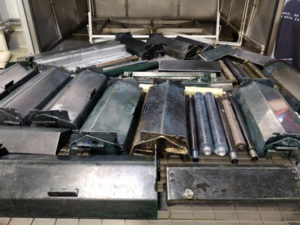 The Recyl Simplex Big 2200, with its high capacity, allows to clean a large number of parts easily positioned on a 2-meter diameter tray with the help of an external trolley.
The parts are then sprayed with high pressure with the specially selected cleaning chemical, rinsed and dried with hot air.
A two-tank system allows to clearly separate the cleaning product and the rinsing water, for re-use during multiple cleaning cycles.
To clean anilox rollers, a special version of the Recyl Anilox Spray Cleaner 3000 has been designed to meet the specific requirements of Masterpress to clean, rinse and dry six rollers at the same time.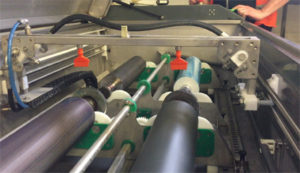 The cleaning chemical is first sprayed on the rollers in rotation, which are then rinsed with water under high pressure to combine mechanical and chemical actions, and finally dried.
These installations were carried out with the strong support of Recyl's partner P.U. GRAW, key supplier of flexographic equipment in Poland.